R.C. Brody, President
​
Mr. Brody is a native Angelino, raising his family in Topanga Canyon. He currently works as a land manager specializing in ecological restoration and enhancement, particularly the protection, restoration, and enhancement of riparian and coastal wetland systems. He is a Certified Professional Wetland Scientist.
Mr. Brody's educational background includes a Master's degree from the UCLA in Environmental Hydrology and a Bachelor of Science from UC Berkeley in Environmental Science, Policy, and Management.
His past lives' include a private employment business, residential and commercial construction, teaching English abroad, and open ocean sailboat delivery. HIs passion is trying to get his daughters to go surfing with him more.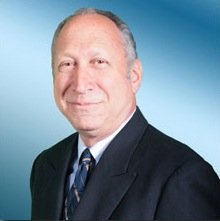 Steve Rosentsweig, Vice President
Steven Rosentsweig joined the board in January 2007. Steve was born and raised in Los Angeles where he lives with his wife Nikki. His son Paul, daughter Rachel, & son-in-law Michael also live in Los Angeles County.
He has a bachelor's degree (cum laude) and master's degree in mathematics from UCLA. He served 40 years in education. He has been a math resource teacher in Compton; a math, science , and computer teacher in Las Virgenes Unified ( A. E. Wright and Lindero Canyon middle schools); assistant principal at Calabasas High School; and principal at A. E. Wright Middle School.
His many awards include Las Virgenes Unified teacher of the year, and Association of California School Administrators Region 13 Middle School principal of the year. Because of his lifelong interest in education and the environment he is proud to be on the board of the RCD.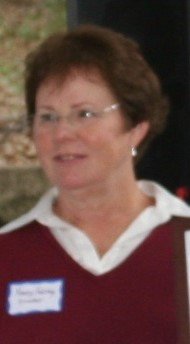 Nancy Helsley, Treasurer
Nancy Helsley holds a Bachelor of Arts degree in elementary education and a California life teaching credential for grades K-8. For 13 years Ms. Helsley taught for the Los Angeles Unified School District. Since then she has taken environmental classes in ecology, geology, natural resources, and spent a memorable 2 weeks in Audubon Society programs in Wyoming to study aspects of natural history in the Absaroka and Wind River Ranges.
Ms. Helsley is a charter member, organizer and developer of the Cold Creek Docents, environmental education affiliate of the Mountains Restoration Trust. The Docents serve Los Angeles area schools with a variety of hands-on nature ecology field programs in the Santa Monica Mountains at UCLA Stunt Ranch Reserve. She has developed and coordinated training sessions, written program grants, conducted teacher workshops and coordinated fundraising events. For more than 12 years she enjoyed conducting entomology workshops for the Las Virgenes School District's fifth grade Outdoor Education Program.
Between 1992 and 1994 Ms. Helsley served as Education Coordinator for the California Association of Resource Conservation Districts, promoting programs throughout the Conservation Districts of California. Currently, she serves as a member of the California Envirothon Steering Committee, a state and national environmental competition for high school students. Locally, Ms. Helsley is a board member of the Mountains Restoration Trust.
She and her husband Hal settled in the Cold Creek area of the Santa Monica Mountains in 1965, where they raised 3 sons. Her quote: "Los Angeles is very lucky to have the wonderfully rich resources of the Santa Monica Mountains so readily available for recreation, education and health. These mountains must be must be protected and preserved! "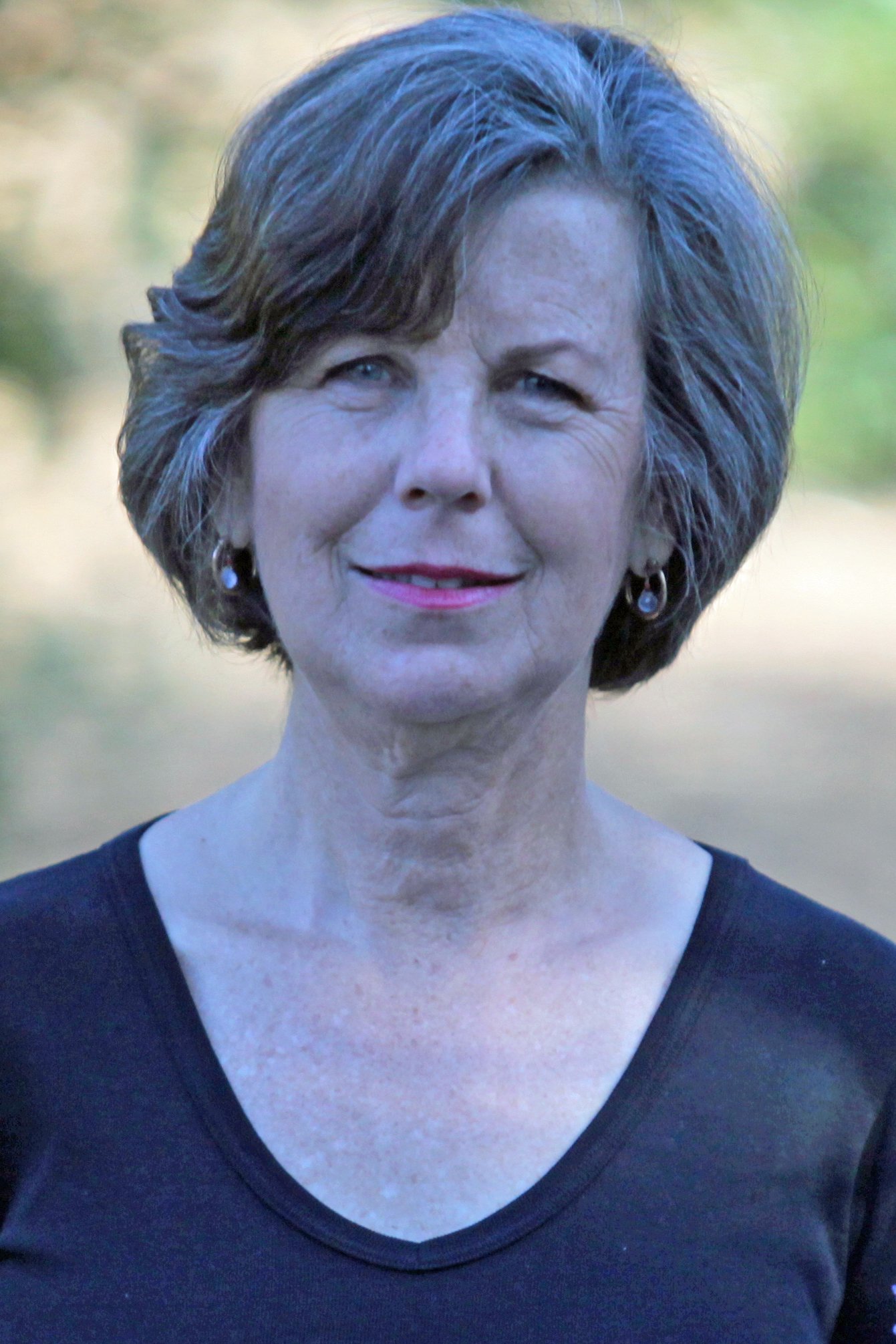 Beth Burnam, Director
Beth Burnam joined the board in 2014.  A Native Angelino, she was raised under the oak canopy in Bel Air and has lived in Topanga since 2002.  She is an avid hiker, equestrian and skier.
Beth's professional career included being a financial analyst at Hughes Aircraft Company and an information systems consultant at Coopers and Lybrand before she joined her family real estate development company in Los Angeles.
Since 1990, Beth has been a "professional" volunteer.  She is actively involved in the Topanga community serving as co-President and founding member of the North Topanga Canyon Fire Safe Council, as well as on the Board of Directors of the RCDSMM.  Beth also serves on the Board of Trustees of Vassar College.
Beth has an MBA from the Wharton School of Business at the University of Pennsylvania and a BA from Vassar College.
Laurie Price, Director
Laurie joined the Board in 2019. A second generation Angelino, she holds a bachelor's degree (cum laude) from UCLA and, for nearly twenty-five years, worked alongside her husband Steven in their business based in Northridge. The two are avid hikers and campers and especially enjoy exploring the Santa Monica Mountains.
After raising a son and a daughter, Laurie now writes novels full time under the pseudonym Laurie Stevens. 
Her volunteer experience includes being a former president of the Bell Canyon HOA board of directors, past-president of the Chi Omega Los Angeles alumni, board officer of the Los Angeles chapter of Sisters in Crime, and running donation drives to benefit the Literary Healing program of Children's Hospital, L.A., United in Harmony, and the San Fernando Valley Community Mental Health Center.
Laurie was first introduced to the RCD when she, along with another resident of Bell Canyon, invited the RCD to develop the first watershed plan for Bell Creek, the headwaters of the Los Angeles River. Since that time, she has taken an immense interest in the conservation and restoration of the natural environment. Laurie is honored to offer her business and volunteer experience to the various projects of the RCD.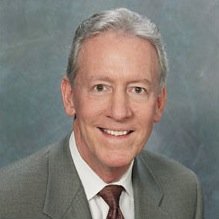 Dennis Washburn, Associate Director
Dennis Washburn has made a career of advertising, marketing and communications programs at agencies representing organizations of renown in manufacturing, technology, information management, sophisticated aerospace and electronic systems, healthcare and consumer products — large and small, and numerous business-to-business enterprises.  He has managed advertising and sales programs, brand development, corporate identity and image campaigns, investor relations and public information/PR for local, regional, national and international businesses and governments.
Skilled in strategic planning, negotiations, team building and productivity, presentations, campaign development, writing, public speaking and protocol, Dennis is also a certificated mediator with experience in public sector mediation and negotiations.  He holds a UC Berkeley BA in International Relations/Political Science and taught management as an Associate Professor during his two-year MBA Program in Marketing and Finance at San Diego State University.
Dennis is a popular elected official, successful in electioneering, organizational development, public affairs, community building, intergovernmental relations amongst municipal, county, regional, state, federal and international entities.  He is a founder, 5-term Council Member and 4-time Mayor of the City of Calabasas.  He also is a Director, current Vice President, and past President of the Resource Conservation District of the Santa Monica Mountains, a three-term Santa Monica Bay Restoration Commissioner, a 7-term Regional Councilmember of the Southern California Association of Governments, Founder and 3-time President of the Las Virgenes-Malibu Council of Governments, and Division Representative to the State Board and Past President of the 88-city LA County Division of the League of California Cities.
Deborah Klein Lopez, Associate Director
Deborah Klein Lopez joined the board in August 2017. Born in the San Fernando Valley, she later moved to Agoura Hills, "the Gateway to the Santa Monica Mountains," and returned as an adult to raise her family there.
An avid hiker, Deborah has traversed nearly every trail in the Santa Monica Mountains. Decades of hiking taught her to appreciate the native flora, diverse wildlife, and historical and cultural significance of the area. In addition to her environmental activism, Deborah has served her community in a broad variety of roles. In 2018, Deborah successfully ran for City Council in Agoura Hills and won a seat as the top vote-getter. Deborah has also managed a weekly winter homeless shelter for over 16 years and has volunteered extensively with the Las Virgenes Unified School District, serving as campaign manager for a successful $27 million parcel tax measure.
Deborah's professional experience ranges from currency trader to project manager to district staffer for a California State Senator. Deborah has extensive social justice and political experience on local, state and national levels.  Deborah graduated with honors from Northwestern University with a dual degree in Mathematical Methods in the Social Sciences and Economics.