The giving season is a time for slowing down and reflecting on the things we can change. What kind of change would you like to create in your community? What kind of impact do you want to have this year?
What your dollars do:
If you feel inspired to enhance native oak woodlands, protect vulnerable species, contribute to wildfire resilience, inspire the next generation of environmental leaders or preserve local natural resources, consider supporting your local RCD.
This giving season, we're showing you inspirational ways you can leave positive impacts on your community from a grassroots approach. Discover ways you can make your neighborhood a better place for all and consider donating to the cause (or causes) you connect with!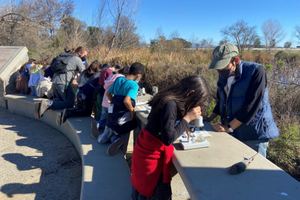 Grow Knowledge
Grow the communities of tomorrow by supporting education opportunities for students throughout our expanding district.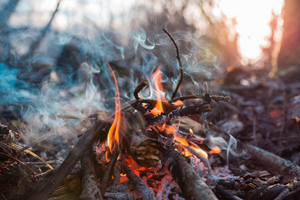 Grow Resilience
Increase the wildfire resilience of your communities by supporting the creation and distribution of fire preparedness materials for local neighborhoods.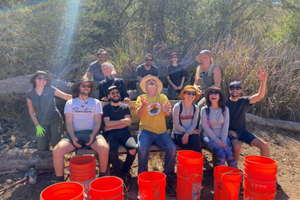 Grow Trees
Help grow our native woodlands by supporting our Research and Restoration team as they care for hundreds of previously planted coast live oaks.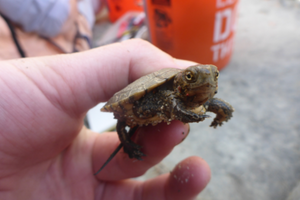 Grow Habitat
Restore and enhance local habitat for the benefit of endangered and threatened species, like the western pond turtle.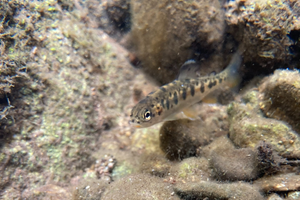 Grow Biodiversity
Enhance the biodiversity of the Santa Monica Mountains by supporting the monitoring, preservation and research of endangered and threatened species.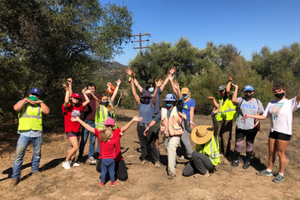 Grow Capacity
By supporting your local RCD, you are contributing to the preservation of all natural resources and increasing our ability to serve a growing community.
A Few Words From Our Donors:
What inspired you to become a recurring donor with the RCD?
"It's easy to feel overwhelmed and powerless when thinking about climate change, wildfires, and other threats to the landscape and community that I call home.  After RCD helped me convert my yard to a drought-tolerant native garden, I volunteered to help with several RCD projects and saw first hand some of the amazing work they do to protect these beautiful mountains.  Supporting the RCD has been a great way to feel more empowered and connected to my community as we face these challenges together.  While I can't always find the time to volunteer, setting up a recurring donation is a simple way to stay engaged with RCD's work and to support them on a steady, reliable basis."
What inspired you to donate your time to the RCD?
"I keep volunteering with RCD because I love being in nature with a purpose. Planting or watering trees is very satisfying to me. It makes me feel that I am making a tiny contribution to slow down global warming. The last reason is that the other volunteers are sooo friendly and I learn something every time."
What inspired you to donate your time to the RCD?
"My young son and I like volunteering with the RCD because it gives us the opportunity to really get to know the mountains that we live in."  
What inspired you, initially, to join the RCD family?
I've always felt inspired by the work Rosi Dagit [RCD's Senior Conservation Biologist] does. I think she's brilliant. I also felt inspired by the unique approach of the RCD, which mixes environmental education with practical science.
What inspires you to donate to the RCD, year after year?
While on a survey with Rosi, I found out grant funds were not going to cover a native turtle coservation project, so I felt compelled to help and luckily I had the means to do so.
I was actually inspired to start Sky Valley Volunteers for a similar reason. Rosi told us all about the invasive shot hole borers that were damaging our local oak woodlands but that the one silver lining in this sad tale was that these invasive pests do not attack oak saplings. John [President of Sky Valley Volunteers] turned to me and said, "We gotta plant oak trees." I believe small organizations make the difference.
Are there any stories you want to share to inspire others to follow your lead?
Everyone can do something. When it comes to conquering climate challenges, you don't have to start big. Start small. Plant one tree. Plant one acorn. Make a small change in your community – follow your passion, follow what inspires you. 
Together we can continue the legacy of inspiring future generations, just like Rosi inspired me and volunteers that work with us at Sky Valley feel inspired. You're creating a ripple effect.  Inspiring just one person could inspire another and another and suddenly an entirely new group or generation of conservationists is born.

Or mail your tax-deductible contribution to:

RCD of the Santa Monica Mountains
540 S. Topanga Canyon Blvd
Topanga, CA 90290
*Make checks payable to: RCDSMM
---
The RCDSMM can receive tax deductible donations under Internal Revenue Service Code Section 170 (b) and 170 (c) (1). This section says that contributions to a governmental entity are deductible. The RCD may accept all forms of contributions including, but not limited to, gifts, property, cash, stocks and securities.