Clark Stevens, Executive Officer & Architect
Clark is a teacher, conservationist, and architect specializing in design for culturally and ecologically critical places. Ecological restoration to create recreational, educational, economic and spiritual value is at the core of his design practice.  He is the architect of the recently completed Malibu Lagoon Restoration Project and the recently released Liberty Canyon Wildlife Overpass, which will be the largest of its kind in the world.  In addition to leading his architectural and land planning practice, New West Land Company, Inc., Clark serves as Executive Officer of the Resource Conservation District of the Santa Monica Mountains.  A lifelong naturalist, Clark serves on the Santa Monica Bay Restoration Commission Board of Governors, is an instructor for and "Friend" of the Arid Lands Institute, a past advisory board member of Montana Audubon and a Life Member of Trout Unlimited.
Lyn Rauls, Administrative Assistant
Lyn joined the RCD in 2015 and has lived in the Santa Monica Mountains area for more than 20 years. Lyn's love of the outdoors and her commitment to preserving the area made it an easy decision to join our team. Lyn enjoys utilizing her extensive administrative skills working in an environment that promotes conservation and contributing to the cause.
John Hendra, Finance & Operations Officer
John Hendra started with the RCD as a Naturalist in Fall 2004, and moved into the office in November 2005. He handles the District's financial, human resources, and office maintenance duties, and acts as Secretary for the Board of Directors. His goals are to update and streamline the District's accounting procedures, improve employee benefits, create better organizational communication, and raise the District's visibility within the community. Mr. Hendra holds B.A.s in English from UCLA and Environmental Biology from CSUN. He has experience editing a newspaper in Charlottesville, Virginia, managing the office of an academic research unit, coordinating events for the UCLA Alumni Association, and teaching high school science and English. Mr. Hendra is a native southern Californian, as is his wife Mary, both of whom have a deep concern for the region's wildlife and environment.
Kelly Kazmirchuk, Education Coordinator
Kelly manages all Education Deptment activities. These include more than a hundred education programs and events every year, benefiting several thousands of students from multiple school districts.
Angelica (Jelly) Kahler, Education & Communications Specialist
Angelica Kahler (pronouns: she, her, hers), better known as Jelly around the office, is the RCD's Education and Communications Specialist. Jelly started with the RCD in October of 2018 as a Watershed Stewards Program (or WSP) Member. She graduated from Western Washington University in Bellingham, WA in 2016 with Bachelors of Science in Marine Biology. As the Education and Communications Specialist, Jelly will lead environmental education field programs as well as classroom science programs, develop education and outreach materials, expand upon current education programs and develop new opportunities for environmental education, develop and coordinate community-based science programs, and coordinate RCD outreach through social media, newsletters, blog posts, virtual fundraising campaigns and annual reports. Jelly will also be charged with coordinating volunteer events.
Our Research & Restoration Staff
Rosi Dagit, Senior Conservation Biologist
Rosi has been working at the RCDSMM since she moved to Los Angeles in 1987. She has initiated and coordinated numerous research, restoration and monitoring projects throughout the Santa Monica Mountains, starting with studies of Malibu Lagoon, Leo Carrillo State Beach and moving inland to watershed level analysis and sensitive species monitoring. She has published numerous technical papers, as well as a children's book, Grandmother Oak. Currently Rosi serves as a member of the Los Angeles County Environmental Review Board and leader of the Topanga Creek Stream Team and is a certified Arborist. Rosi is also a member of the Los Angeles County Beach Commission, technical advisor for the CA Oak Foundation and former member of the City of Malibu Environmental Review Board.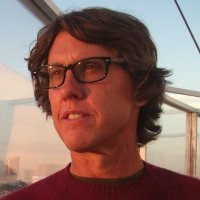 Steve Williams, Conservation Biologist
Since joining the RCDSMM staff in 2001, Steve has assisted on numerous projects, including monitoring southern steelhead trout populations, habitat mapping surveys, water quality sampling, biological monitoring, amphibian monitoring, and turtle trapping. He served as Project Manager for a major fish passage restoration project in Solstice Creek, and is the RCDSMM's native vegetation guru. Prior to coming to the RCD, Steve worked for the National Park Services as a Biological Science Technician on the Channel Islands National Park and as a Park Ranger at Paramount Ranch. Currently Steve splits his time between the RCDSMM, Selva International, and Surfrider Foundation.
Claire Sanders, Watershed Stewards Program Member
While earning her Bachelor's degrees in Biology and Environmental Studies, Claire studied climate change and its impacts on coastal ecosystems. She began to focus deeply on environmental anthropology, and examine the relationships between humans and their environments. Claire was drawn to the Watershed Stewards Program for its ability to further explore these relationships, both in the field and out. Serving at the RCDSMM, Claire is excited to split her time between research/monitoring projects and environmental education– two avenues of conservation she is extremely passionate about. Claire is most looking forward to spending 10.5 months bridging research, monitoring, and education to protect and restore the Santa Monica Mountains and to enhance California waterways.
Jamie King, Conservation Biologist
Jamie joins the RCDSMM with over 20 years of professional experience in resource conservation, restoration, environmental planning, and land management in Southern California. Jamie enjoys working with public, private and non-profit partners to problem solve local environmental issues and facilitate community involvement. She recently had the pleasure of supporting such projects as the Malibu Lagoon restoration, removal of barriers to steelhead migration along Arroyo Sequit Creek and planning for the removal of Rindge Dam, among others.  Her favorite days are spent tromping along local creeks surveying for special-status species and reconnecting to the land.
Our Community Resilience Staff
Antoine Kunsch, Community Resilience Coordinator
Antoine started with the RCDSMM in February 2019. He is a Doctoral Candidate in Environmental Science and Engineering at the UCLA Institute of the Environment and Sustainability. Before UCLA, Antoine worked as a Sustainability Manager for private organizations in France and in the U.S. focusing on sustainable sourcing and carbon footprint of the supply chain. In 2018 as a graduate researcher at the UCLA Atmospheric and Oceanic Science Department, he researched the impact of heatwaves on the water and carbon flux of three native plants (coast live oak, laurel sumac, toyon). His mission with the RCDSMM is to provide guidance for sustainable defensible space landscaping in the Santa Monica Mountains National Recreation Area and southern California in an effort to increase wildfire resilience in the wildland-urban interface by improving homeowner management of their defensible space zone.
Directory
To reach a staff member, dial 818-597-8627 plus the extension below.