Demonstration Structure Shows Fire Resilience Starts at Home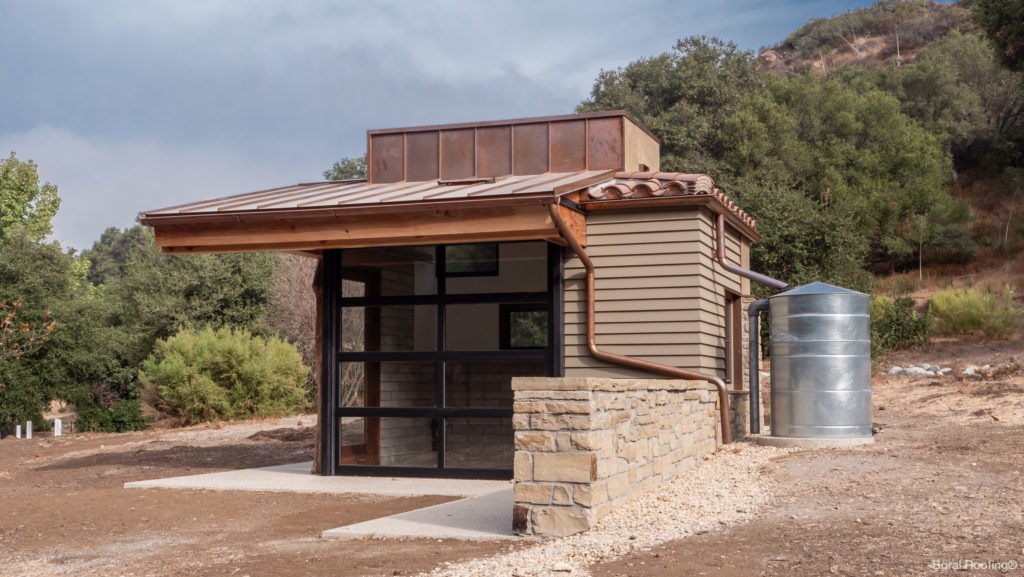 Photo credit: Boral Roofing.
What is the most important component to keeping structures safe during wildfire?  Most people would say "brush clearance" or "defensible space."   While that is important, the number one consideration is to harden the structure itself against ignition.
The RCD designed and oversaw construction of a demonstration structure, funded by Los Angeles County Third District Supervisor Sheila Kuehl, that gives homeowners the opportunity to see best management practices for hardening their structures against wildfire.  The 120 square foot, 12 foot tall Interpretive Structure, built by contractor Zon Harper of the Harper Group, displays Fire Safe construction materials, techniques, and components (such as ember-proof vents).  It exhibits alternate approaches on different walls, within walls, and at different corners, with up to four material treatments for each facade corresponding to different styles of home design found in the mountains.  Many of the fire-safe components were supplied by local businesses, who will promote the project and its mission of defensible space.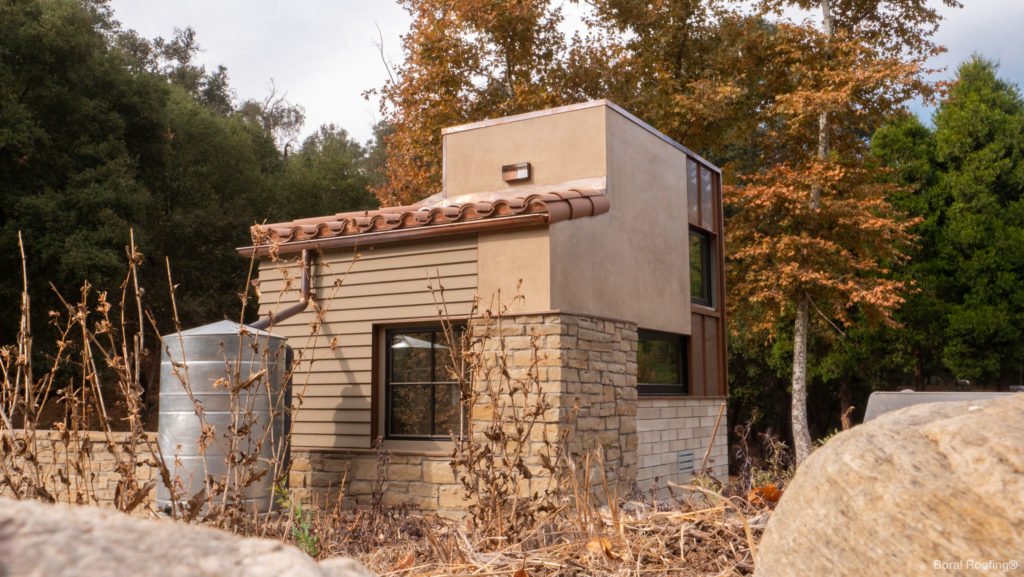 In addition, the structure is designed with environmental components to model the County's Low Impact Development Standards, with elements such as rainwater capture, bioswales, "cool roof" and passive solar to be interpreted for visitor awareness.
The Demonstration Structure has drawn great interest already, even before construction was completed.  Representatives of several mountain cities and HOAs have already approached the RCD about future public safety programs at the project site.  The next step is to complete the design and construction of the defensible space landscape, which will also show four different garden styles, all respecting ecosystem values to show visitors how to design landscapes in the Wildland-Urban Interface.
Fire safety starts with the home, and the RCD hopes to give residents the tools to help their homes survive the next wildfire in the Santa Monica Mountains.
Thank you to all the material donors who made this fire-safe demonstration structure possible: