R.C. Brody, President
Mr. Brody is a native Angelino, raising his family in Topanga Canyon. He currently works as a land manager for the CA Department of Fish and Wildlife specializing in ecological restoration and enhancement, particularly the protection, restoration, creation, and management of riparian and wetland systems.  As a regulatory specialist he has conducted jurisdictional delineations and written restoration plans for riparian and wetland systems per California Coastal Commission, California Department of Fish and Wildlife, and US Army Corps of Engineers protocols for projects throughout Southern California.  He is a Certified Professional Wetland Scientist.
Mr. Brody's educational background includes a Master's degree from the UCLA in Environmental Hydrology and a Bachelor of Science from UC Berkeley in Environmental Science, Policy, and Management.
His past lives' include a private employment business, residential and commercial construction, teaching English abroad, and open ocean sailboat delivery. He is still trying to get his young daughters to go surfing with him more.
Nancy Helsley
, Treasurer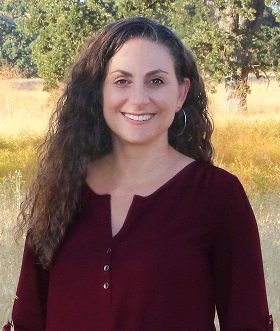 Deborah Lopez, Director
Deborah Klein Lopez is our newest director, having joined the board in August 2017. Born in the San Fernando Valley, she later moved to Agoura Hills, "the gateway to the Santa Monica Mountains," and returned as an adult to raise her family there.
An avid hiker, Deborah has traversed nearly every trail in the Santa Monica Mountains. Decades of hiking taught her to appreciate the native flora, diverse wildlife, and historical and cultural significance of the area. In addition to her environmental activism, Deborah has served her community in a broad variety of roles. She has managed a weekly winter homeless shelter for nearly 14 years and has volunteered extensively with the Las Virgenes Unified School District, recently serving as campaign manager for a successful $27 million parcel tax measure. Deborah has a wide range of social justice and political experience on local, state and national levels.
Deborah graduated with honors from Northwestern University with a dual degree in Mathematical Methods in the Social Sciences and Economics. She currently works as a staffer for the 27th District of the California State Senate.
Steve Rosentsweig, Vice President
Steven Rosentsweig joined the board in January 2007. Steve was born and raised in Los Angeles where he lives with his wife Nikki. His son Paul, daughter Rachel, & son-in-law Michael also live in Los Angeles County.
He has a bachelor's degree (cum laude) and master's degree in mathematics from UCLA. He served 40 years in education. He has been a math resource teacher in Compton; a math, science , and computer teacher in Las Virgenes Unified ( A. E. Wright and Lindero Canyon middle schools); assistant principal at Calabasas High School; and principal at A. E. Wright Middle School.
His many awards include Las Virgenes Unified teacher of the year, and Association of California School Administrators Region 13 Middle School principal of the year. Because of his lifelong interest in education and the environment he is proud to be on the board of the RCD.
Glenn Bailey, Associate Director
Glenn Bailey was appointed as a RCDSMM Associate Director in 2007 after serving four terms as Director from 1990-2006.  He currently represents the RCD on the Sepulveda Basin Wildlife Areas Steering Committee and has served as its chairperson for several terms (2,150 acres within the RCD).
Glenn was the RCDSMM representative to the South Coast Resource Conservation & Development Council, and served as a vice-president until 2013.
He is a board member and vice-president of the Foundation for the Preservation of the Santa Susana Mountains (FPSSM), the cooperating association designated by the California Department of Parks and Recreation for the Santa Susana Pass State Historic Park in Chatsworth (670 acres within the RCD).  www.fpssm.org
Dennis Washburn, Associate Director
Dennis Washburn has made a career of advertising, marketing and communications programs at agencies representing organizations of renown in manufacturing, technology, information management, sophisticated aerospace and electronic systems, healthcare and consumer products — large and small, and numerous business-to-business enterprises.  He has managed advertising and sales programs, brand development, corporate identity and image campaigns, investor relations and public information/PR for local, regional, national and international businesses and governments.
Skilled in strategic planning, negotiations, team building and productivity, presentations, campaign development, writing, public speaking and protocol, Dennis is also a certificated mediator with experience in public sector mediation and negotiations.  He holds a UC Berkeley BA in International Relations/Political Science and taught management as an Associate Professor during his two-year MBA Program in Marketing and Finance at San Diego State University.
Dennis is a popular elected official, successful in electioneering, organizational development, public affairs, community building, intergovernmental relations amongst municipal, county, regional, state, federal and international entities.  He is a founder, 5-term Council Member and 4-time Mayor of the City of Calabasas.  He also is a Director, current Vice President, and past President of the Resource Conservation District of the Santa Monica Mountains, a three-term Santa Monica Bay Restoration Commissioner, a 7-term Regional Councilmember of the Southern California Association of Governments, Founder and 3-time President of the Las Virgenes-Malibu Council of Governments, and Division Representative to the State Board and Past President of the 88-city LA County Division of the League of California Cities.